So Chocolate Lover has been slaving away recently, in order to get all the invites prepared. As one would expect, the excitement of it all ended shortly after assembling the first few pocket folds. With a few hundred to go, the stick, press, fold, insert and repeat routine, got to be quite the mundane task. So I was called in to help, and if it took CL 'x' amount of time to be bored by the task, it took me 'x/10'.
I always like to come up with quicker and better ways of doing things, so instead of focussing on the task at hand, I spent more time staring at the double-sided sticky tape in order to figure out a contraption that would make it work faster. I think I frustrated Chocolate Lover a little, but I eventually called it quits and begun researching internet videos for ideas. Low and behold, the Scotch ATG 714 applicator!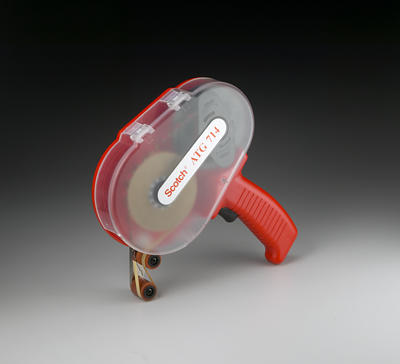 The economics may appear a little frightening at first, with the device costing over $60, but they make a lot more sense when you see how fast one can apply the glue and how cheap the replacement tape is ($4 for 60 yards). So I eBayed the little miracle device and now I'm patiently waiting for it to arrive in the mail so that I can continue to be of service to the boss in charge of the invite assembly.
Hang in there and a review is coming up shortly.
Until next Friday, this is Mr. Milk signing off.